Note: Timecodes are based on DVD releases of the episodes (Region 1, NTSC).
CONTINUITY: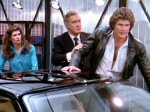 K.I.T.T. turns 180-degrees between shots as he backs out of the Semi trailer.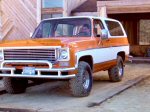 When the Bronco pulls out it has a license plate, but the plate disappears during the chase.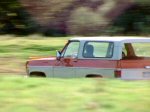 Lauren has an uncomfortable ride: Closeups with actress Jeanna Michaels show her on the passenger-side floor of the 4x4; her double is seated in back of the driver's side.
DASH:
K.I.T.T.:
STUNTS & DOUBLES: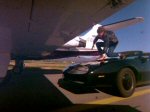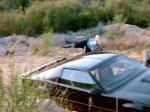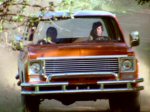 Doubles are getting away!
CREW: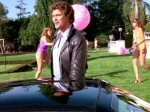 The distinctive red-and-white Knight Rider crew trucks can be seen in the background.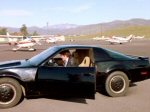 The camera crew are reflected in K.I.T.T.'s shiny bodywork.